How to choose a portal fridge for your car?
author:admin date:2021-07-01 10:28:35 hits:
Today, we are here to help you choose a suitable portable fridge for you by answering some consumers' questions.
1. What litre do I need for my car?
Large fridge is better for you to storage more foods or drinks. But it will cost more energy and take much space of your car. You need to consider your usage habits, do you want to remove the fridge from the car? Could you bear to climb up and down to pick up the beers from the fridge? So the car's space is also an important point for you to choose the fridge, you must consider if the portable fridge could be put in your car.
Then you need to consider the capacity of the portable fridge.
Here is the detail of our portable fridge:
35L: fits for one-weekend-trip.
45L & 55L: a common model for a long weekend trip.
68L & 78L & 96L : for a whole family or a team. need to consider if the space of your car is big enough for it.
2. What function do I need of the portable fridge?
Do you only want a fridge conservatory or also want have the freezer ? The freezer need could make you pass a lot of choices . For some fridges , it could only keep the food fresh. But some portable fridges , they have dual compartments, such as TRE Ice-Rhino fridge freezer. The fridge has two storage parts, you could set the temperature separately, it could meet your different needs.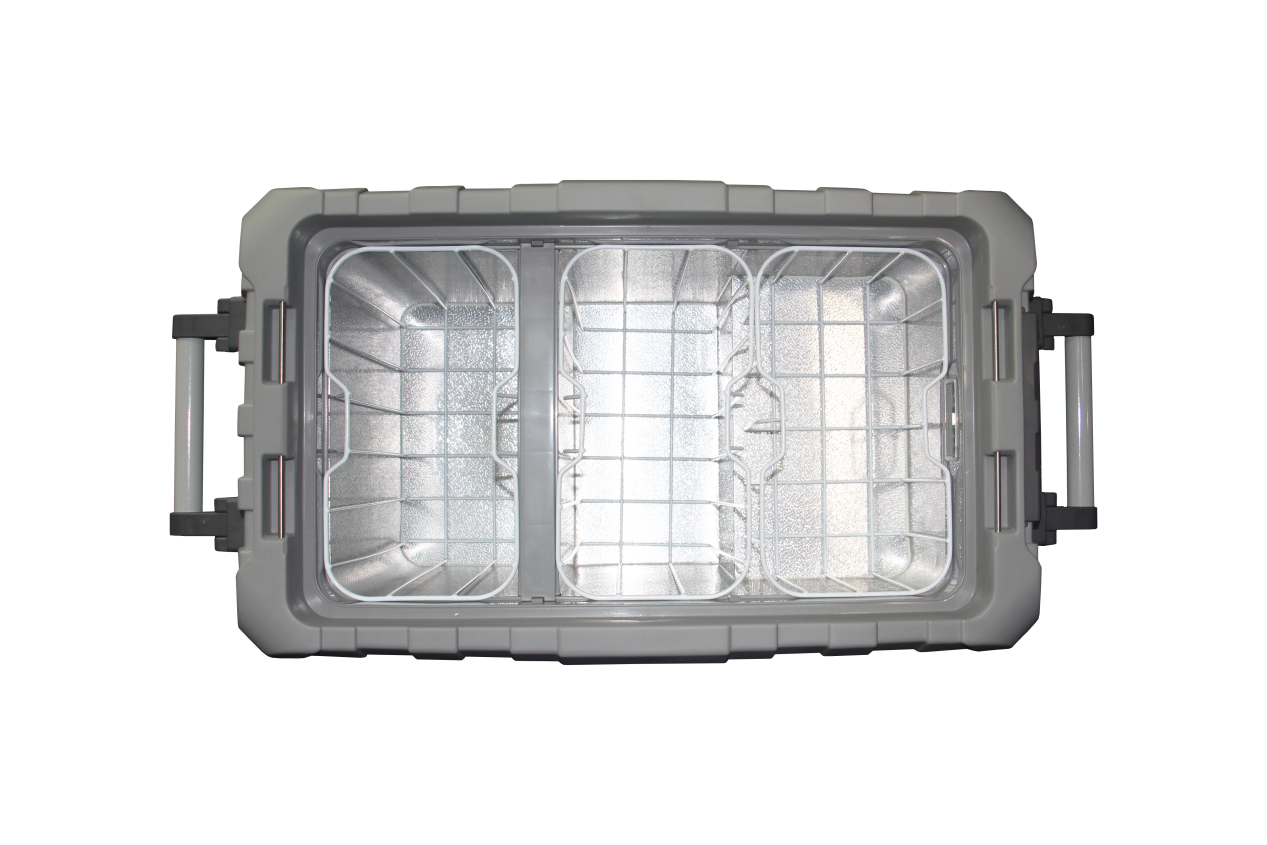 3. Compare the cost and the feature of a portable fridge.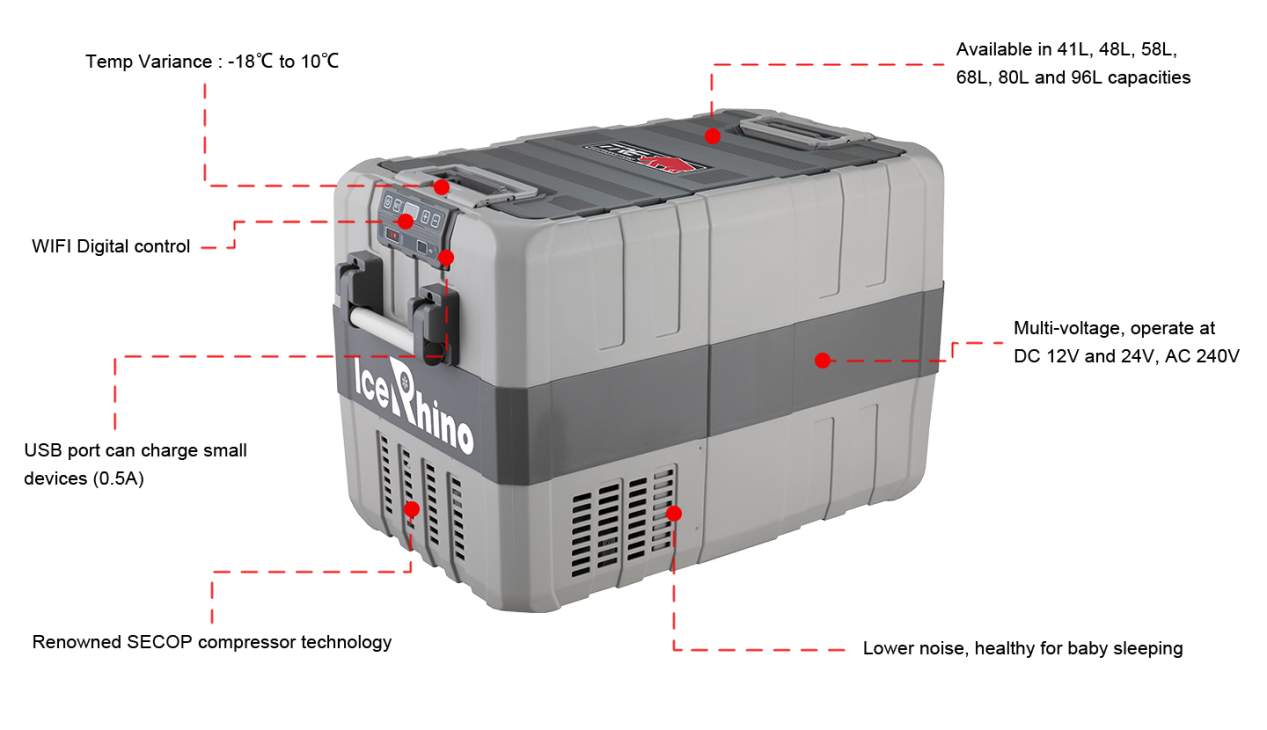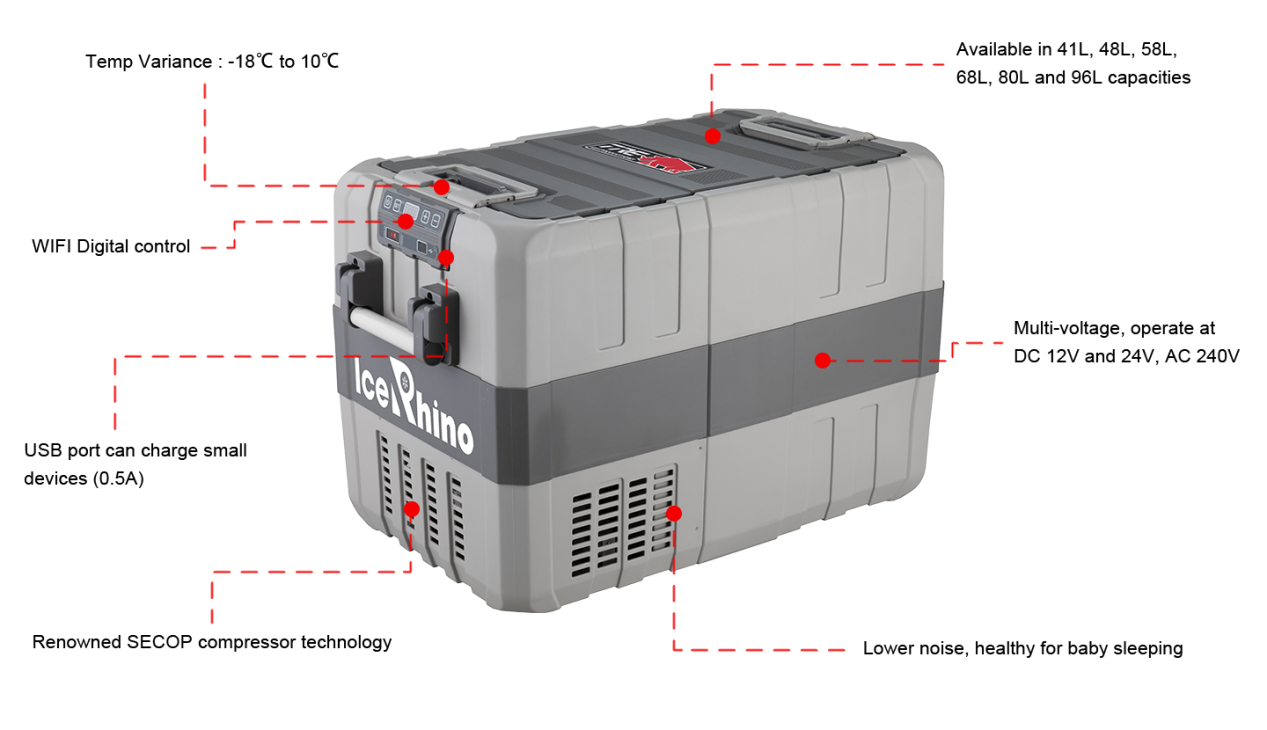 Compressor type
The compressor is the heart of the fridge, so choosing a fridge with a good one should keep you in business for many years. Recommended compressor brand: SECOP (Danfoss), Sawa, Fuji or Waeco.
Baskets
Check if the baskets are removable. One removable basket could help you get the foods or drinks from the fridge easily, and it is easy to clean.
Control panel
Check how difficult the control panel is to set and adjust the temperature.
The use environment
The compressor could not only be used in your car , but also could be used in your house directly, The Plug should be the same with your fit for your house's socket.