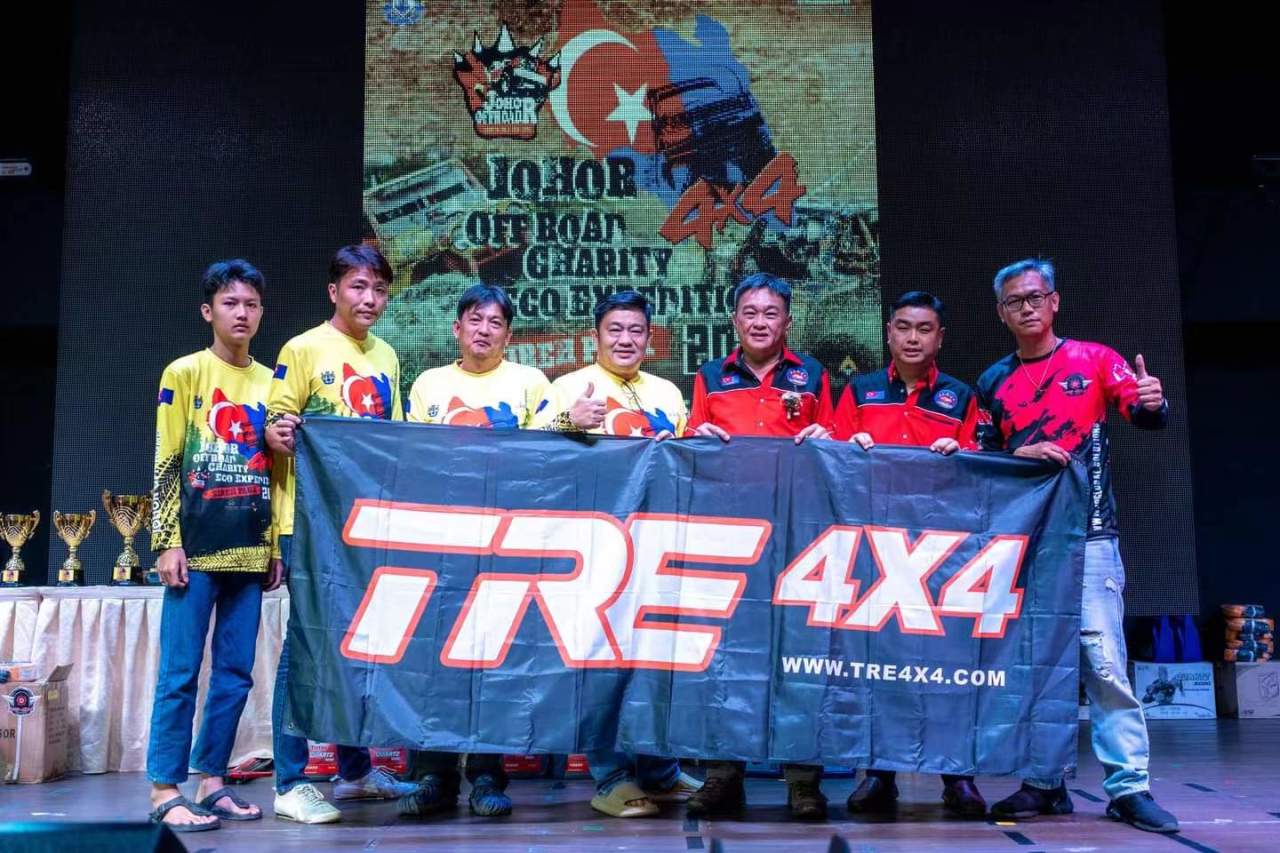 Malaysia Johor offroad challenge 2023 in Malaysia
Malaysia Johor offroad challenge 2023 in MalaysiaCongratulations to all competitors!It's an honor for TRE4x4 to work together with you guys and rise up this fabulous event!Hope to meet you in next
MORE DETAILS >
Kota Belud 4x4 International Challenge 2023
Kota Belud 4x4 International Challenge 2023 in Kukut Kota Belud. TRE4X4 work together with off-roaders to rise up to the challenge, giving you a difficult but entertaining event.
MORE DETAILS >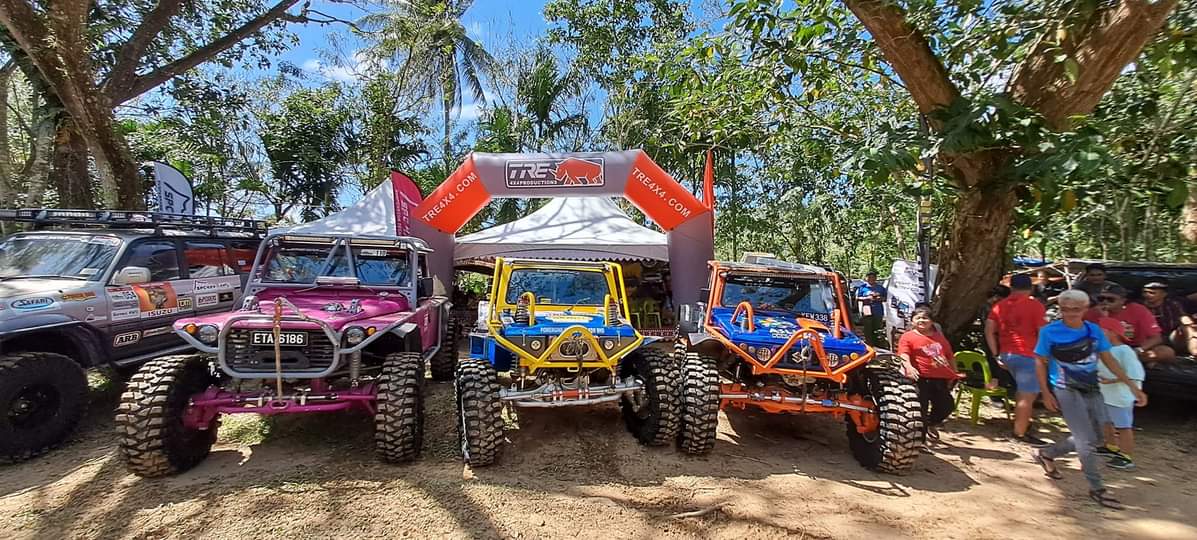 TRE AIR HOSE KIT
TRE air hose Kit including all the required tire inflation accessories for the both TRE mounted compressor and TRE twin compressor. Additional air blower equipped that you can clean something by air e
MORE DETAILS >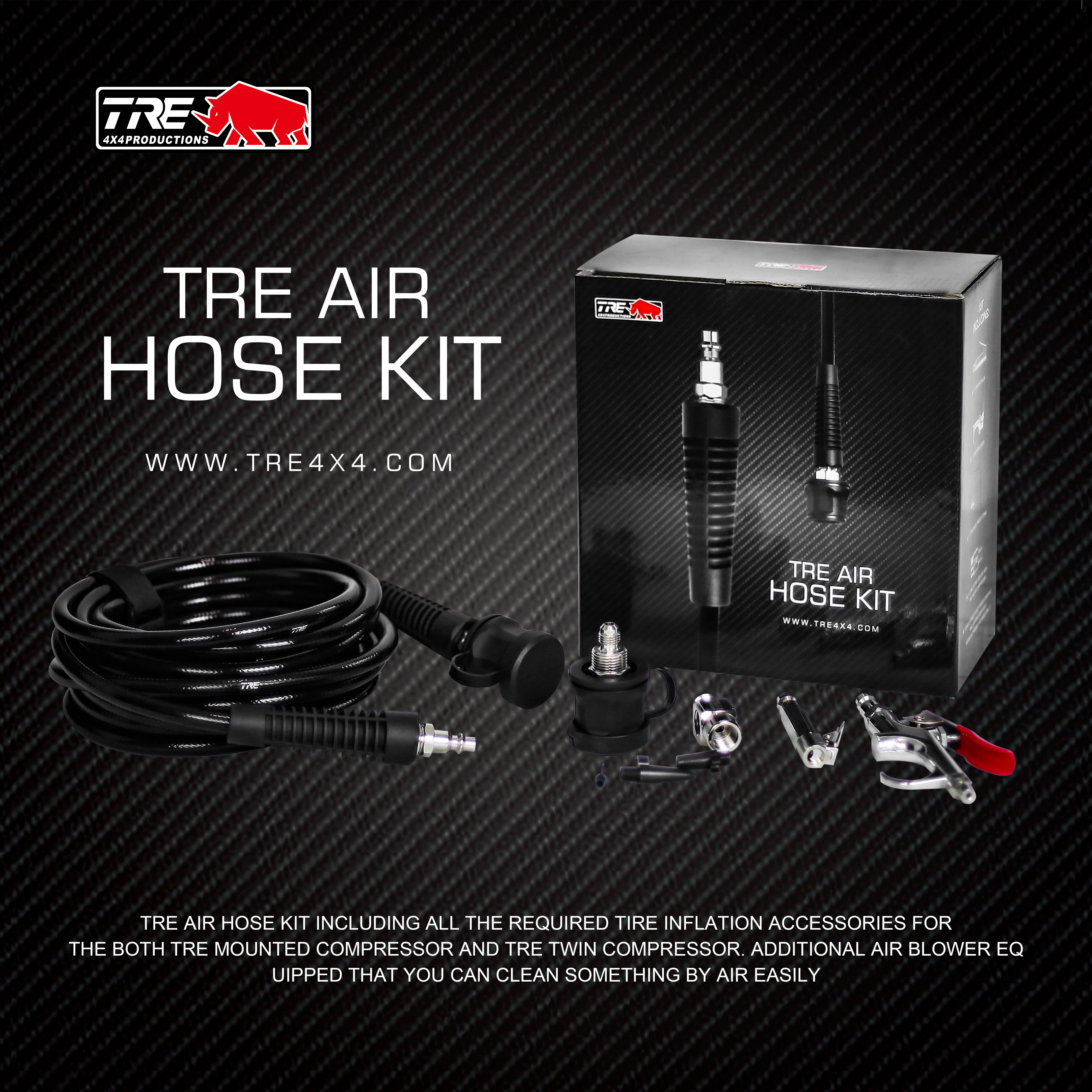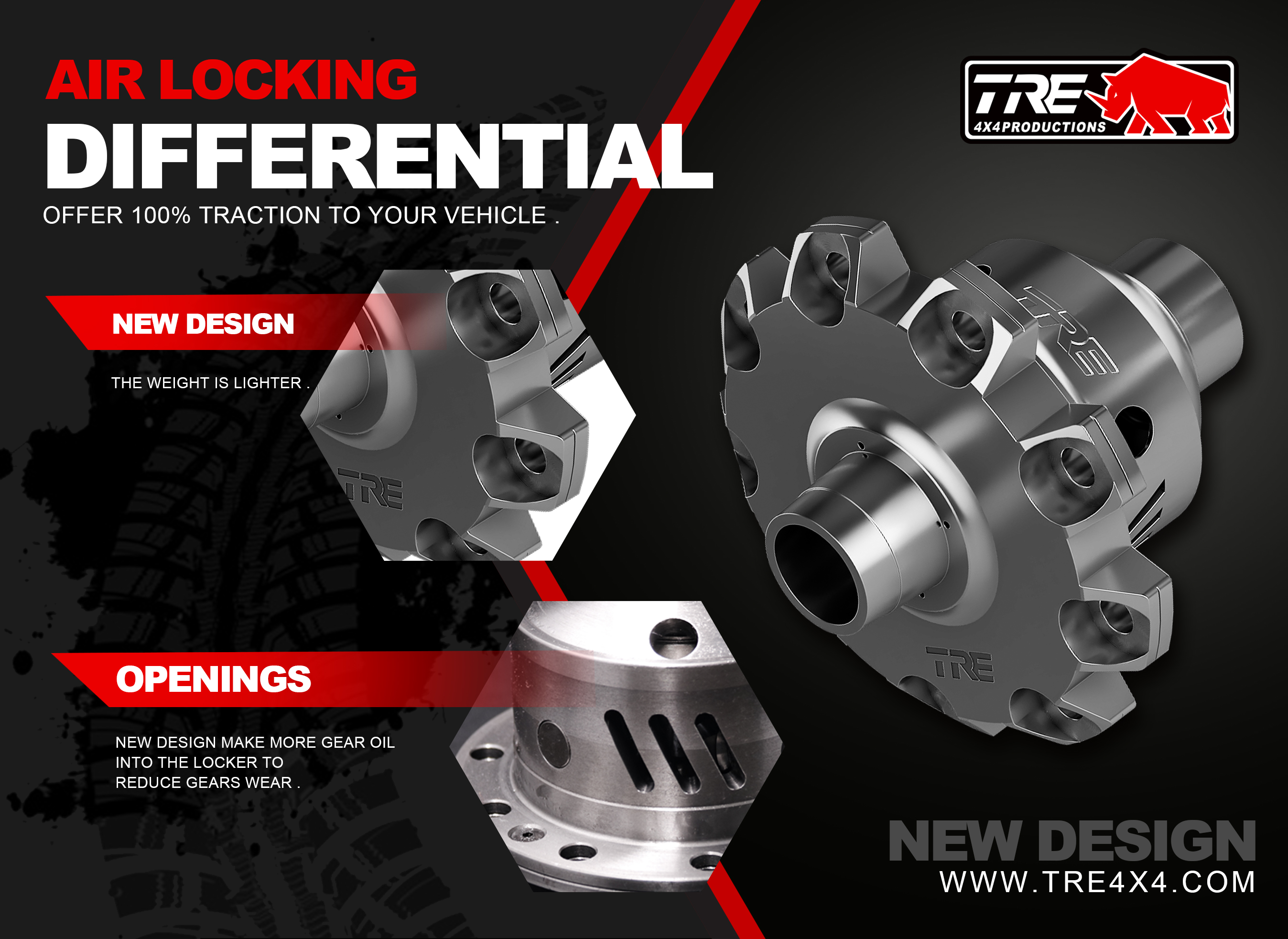 Brand-new TRE locking differential is here!
TRE locking differentials have been completely upgraded. There are many more features that are provided.More lightMore durableMore lubricants inflow
MORE DETAILS >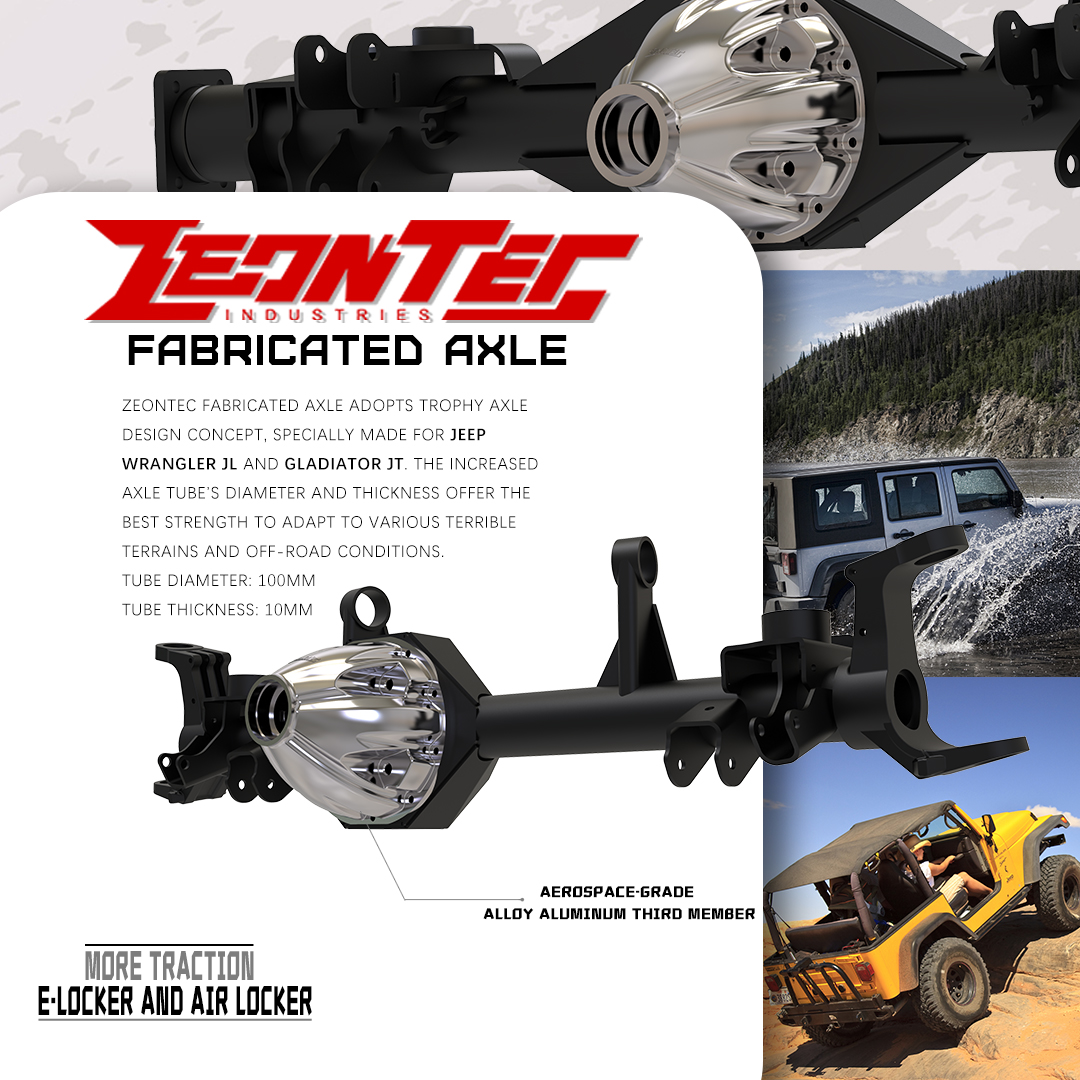 See what you can choose for your ZeonTech Fabricated Axle
-High Strength DIY Weldable axle body is available for 6x6 andprotal axle-Full floating Axle-Customizable axle width-TRE Air locking differential and Electric locking differential-8 hole rims-Vaccum h
MORE DETAILS >
Strengthen Ribs make the ZeonTec Fabricated Axle more strong
What makes our ZeonTec Fabricated Axle more strong? The point is the strengthen rib. We have adopted the welding of strengthen rib in each important part of the axle. ANSYS Mechanical is used to analy
MORE DETAILS >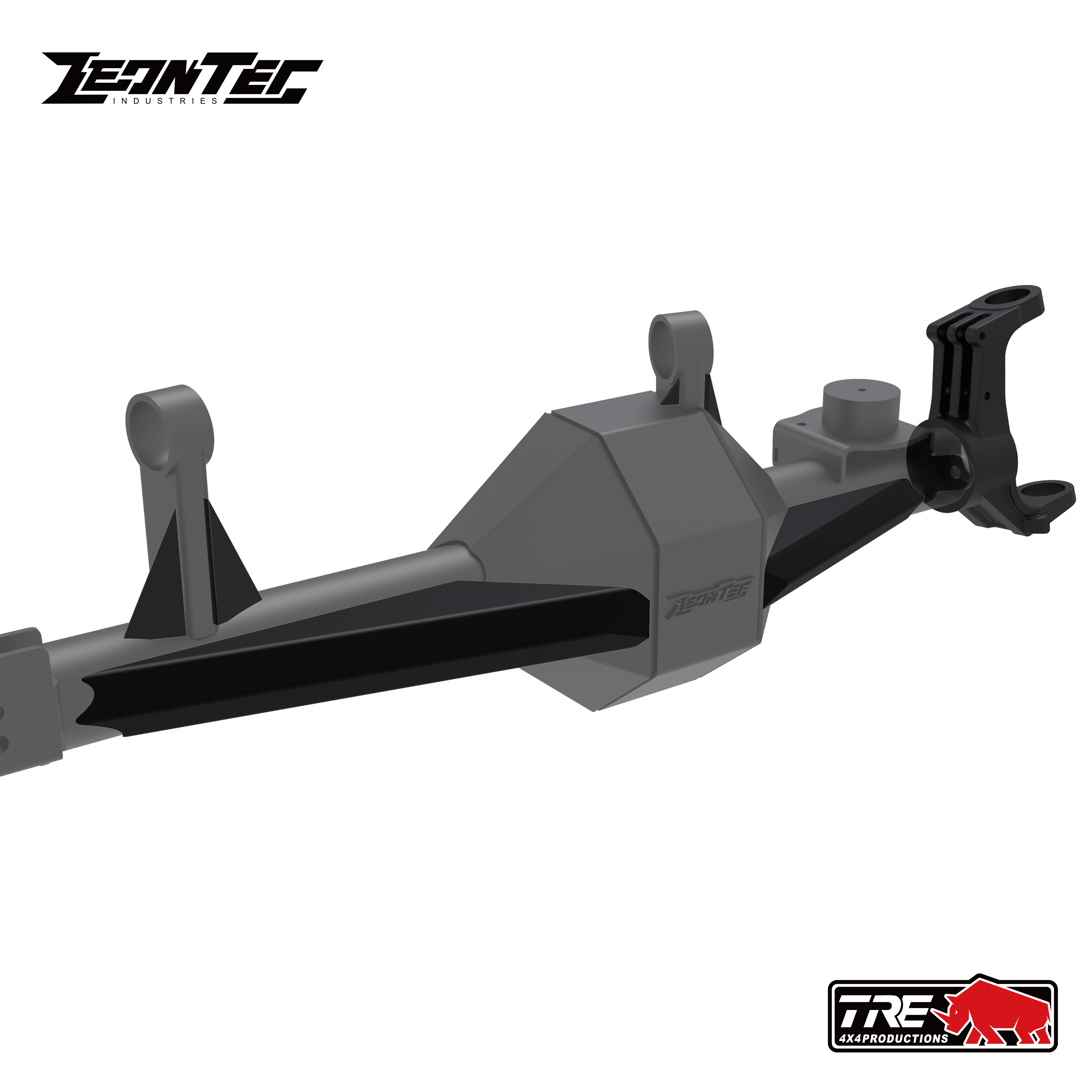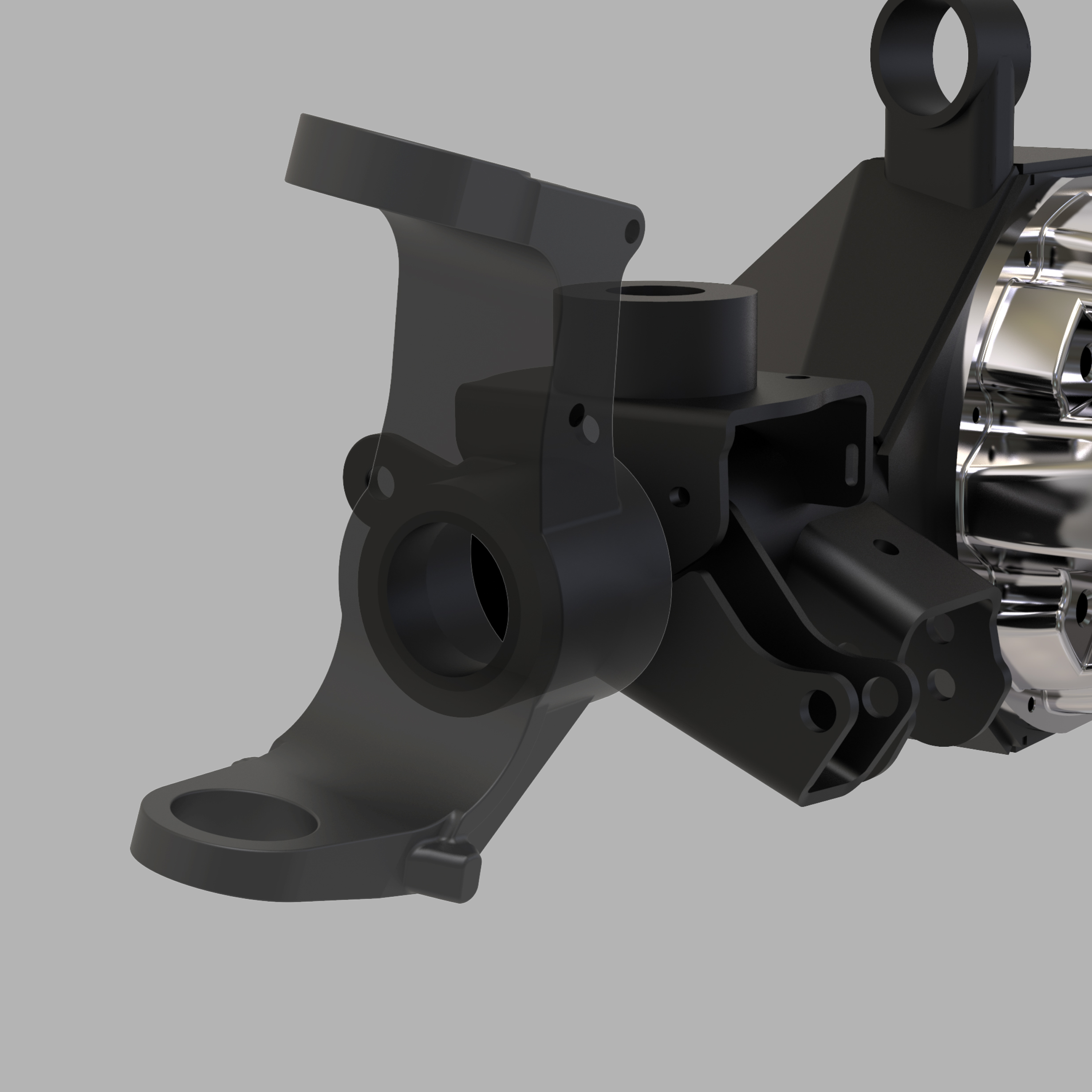 Tube's diameter and thickness
ZeonTec Fabricated axle adopts trophy axle design concept, specially made for jeep wrangler JL and Gladiator JT. The increased axle tube's diameter and thickness offer the best strength to adapt t
MORE DETAILS >
Aerospace-grade alloy aluminum third member
Let's go into details about .The third member is made of aerospace-grade alloy aluminum and processed by high-precision CNC. Its lightweight material greatly reduces the weight of the axle, and the
MORE DETAILS >