OUR STORY
In 1988, TRE4x4 began the manufacture of drive train components for some of the worlds' leading automotive brands. As an organization of off-road enthusiast, we recognized the limitations of open differentials in low traction environments. After several years of testing, we developed our line of TRE4x4 Air Locking Differentials. Since then, we have been building on the success of our Air Lockers. We have added additional products to portfolio to include suspension components, off road recovery equipment, storage systems, portal axles, winches, bumpers, roof rack, lighting solutions, canopies as well as a variety of other camping accessories. We are striving to be the off-road enthusiasts one-stop shopping venue!
In the continuing quest to be the enthusiasts one stop shop for exploration, TRE4X4 continues to build and add dealers to our network. Thus far, we have established a worldwide distribution network with dealers in more than 60 different countries.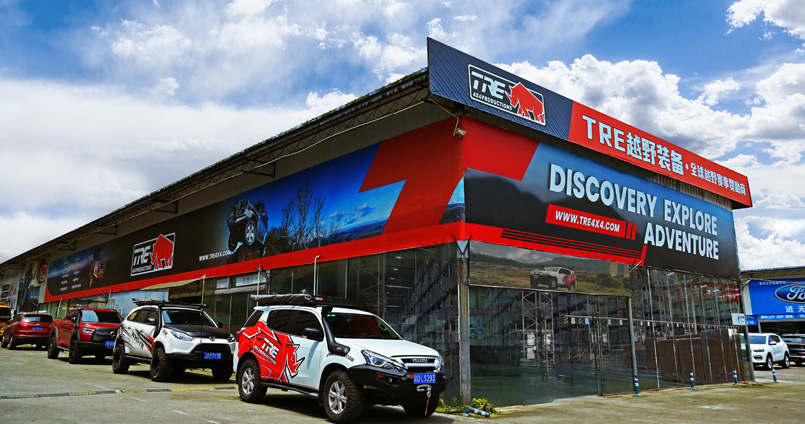 DEVELOPMENT
The product development team at TRE 4x4 continues to develop and create a diversified product portfolio in order to meet the demands of the off-road community. From the tireless efforts of TRE4X4 development and manufacturing team to our diversified dealer network, the TRE4X4 team continues to meet and exceed our customer's needs.
All TRE4X4 products meet stringent quality control standards ensuring high standards are maintained. TRE4X4 is ISO9001 and TS16949 certified and has been selected as an OEM component provider to major European companies. No matter the product or application, TRE4X4 insists on providing the customers with the best quality product and service. Some of our products are covered by a 5 year limited warranty – how is that for confidence!
DISTRIBUTION
With dealers in more than 60 different countries, the TRE4x4 goal of having a dealer in every major country is quickly becoming a reality. Our TRE4X4 products can help those that explore, to explore farther and with confidence.
Discover, Explore, Adventure – become a member of the TRE4X4 adventure team today! Consider becoming an authorized TRE4X4 merchant. We are always welcoming new enthusiasts to our team.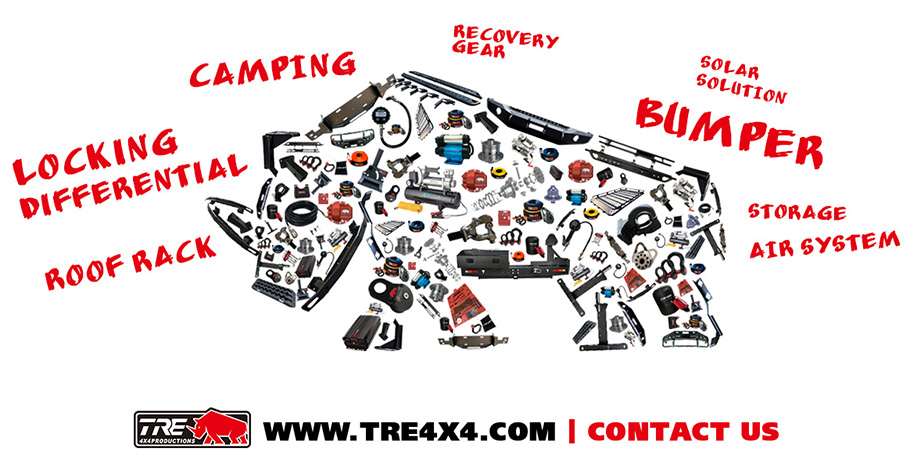 THE PRODUCTS
Today , uphold the passion and enthusiasm for Off-road and combination of extreme testing behind it ,TRE4x4 portfolio have been improving year by year , strive to let every customer find the suitable and favourite products for each vehicle.
Stringent quality control system ensures high standards maintained , and also ensures to satisfy your off-road needs.