PORTABLE SOLAR BAG KIT
TRE4x4 Portable Solar kit offer the most versatile and convenient battery charging options for those offroader who often haunts the worst wilderness . The Anderson-style battery charging connectors allow you to quickly interchange the charging accessory to best suite your needs – from maintaining your RV or trailer battery while on the road to trickle charging your car, ATV or boat battery. Adjustable folding legs to maximize solar exposure and for compact easy storage. Multiple charging connectivity options.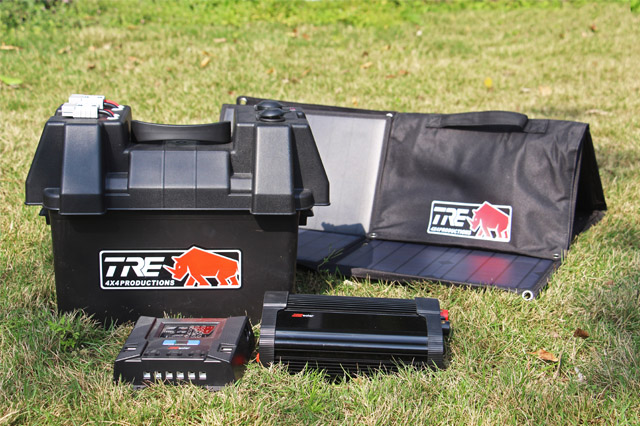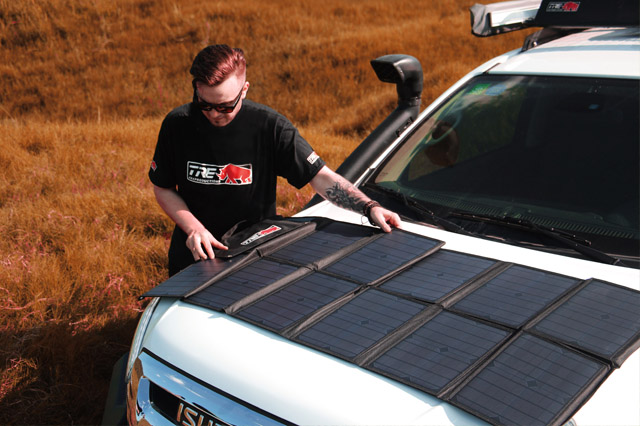 TRE SOLAR SOLUTIONS
TRE4x4 provide different Solar solution kit to perfectly meet the different needs of each customer, and we are committed to providing customers with excellent Solar Solution system. According to your usage intensity, terminal power consumption, local light conditions, etc., you can freely choose to build your own solar solution!
FEATURE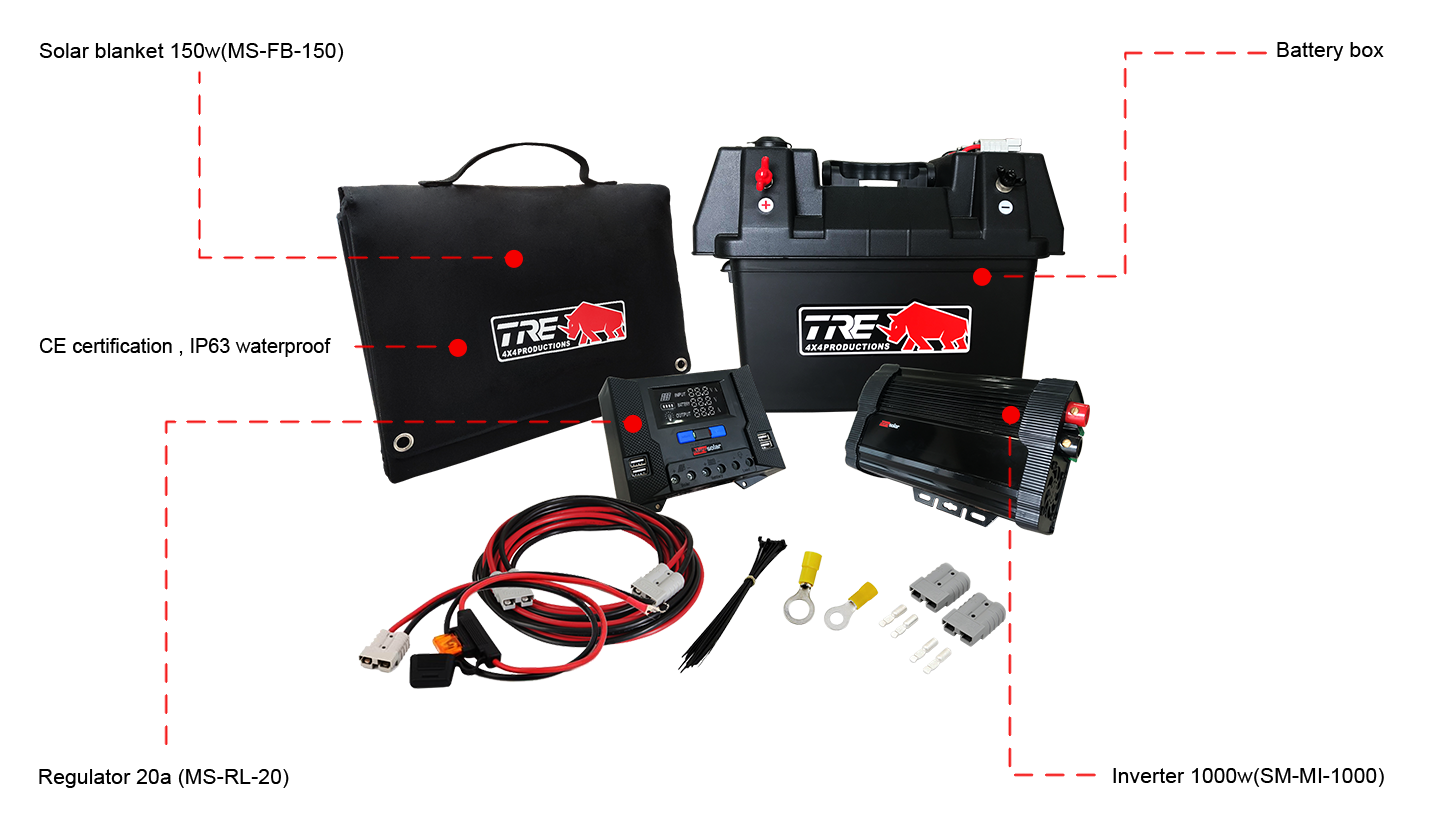 Portable Solar Blanket Kit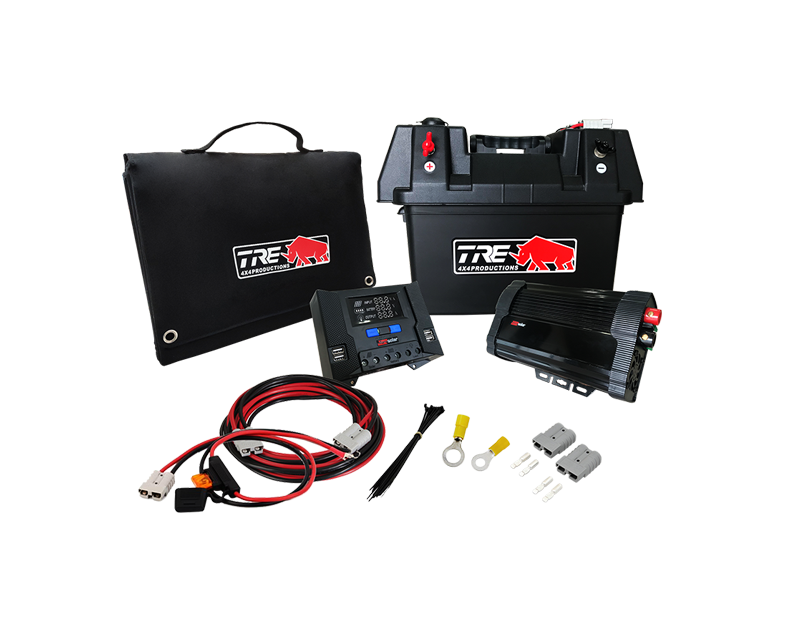 Portable Solar Panel Kit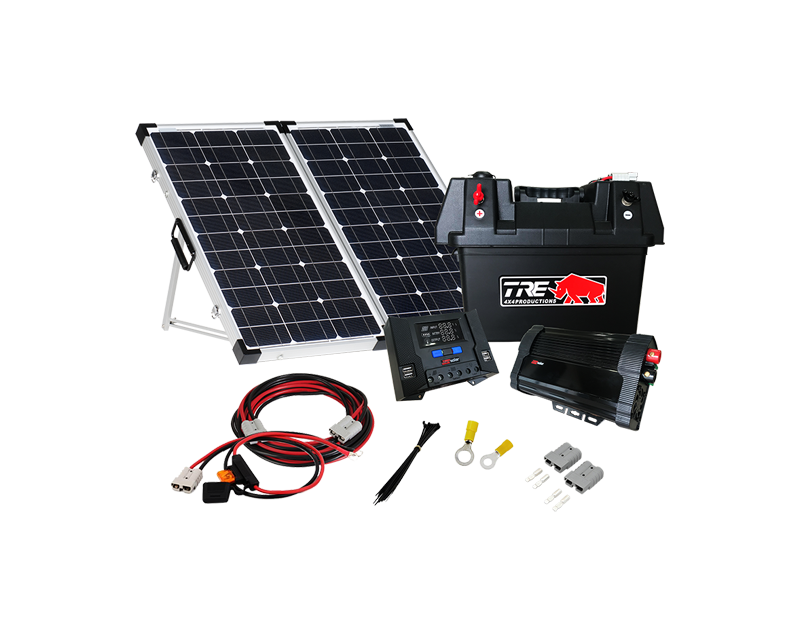 SOLAR ACCESSORIES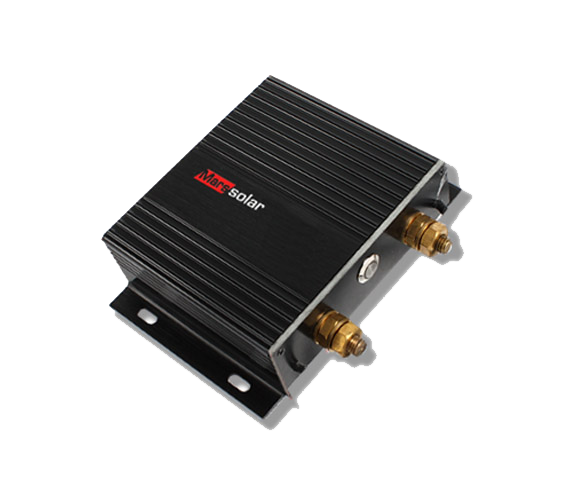 Batter Isolator
TRE battery isolators will make an intelligent judgment due to the excessive current of the load, such as electric winch, super sound, inverter, etc.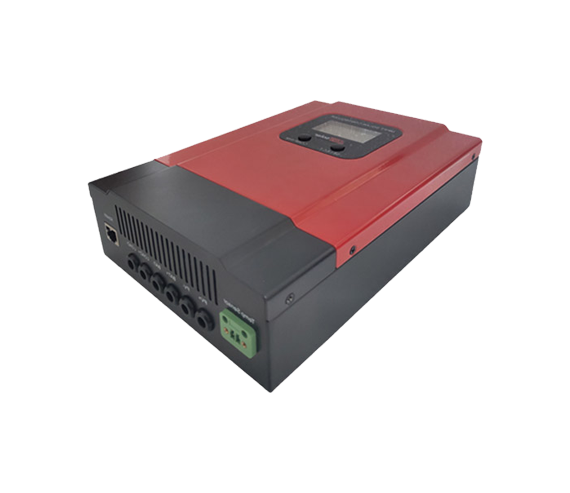 MPPT Controller
MPPT controllers are used to protect the battery from solar panels, can greatly improve the power generation efficiency, widely used in off road, yacht and so on.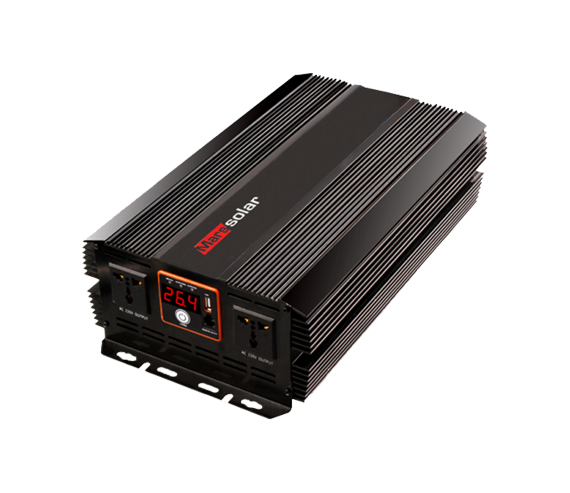 Pure/Modified sine wave inverter
Inverters are electronic device that converts low voltage (12 or 24 volts or 48 volts) direct current to 220 volts AC, Pure sine wave /Modified sine wave inverter available.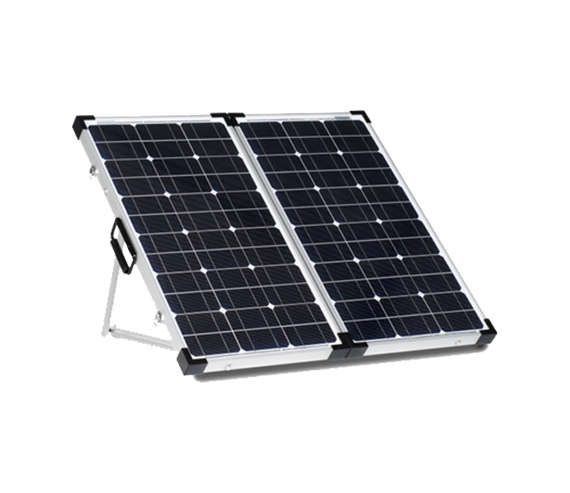 Folding Solar Panel
An eco-friendly backup power source ideal for outdoor sites and activities, can be folded neatly in seconds and conveniently portable with sturdy carry handle.
Solar Blanket
Solar Blanket is the apex in portable, convenient, superior flexibility and lightweight solar power to suit any off-road, explore, camping lifestyle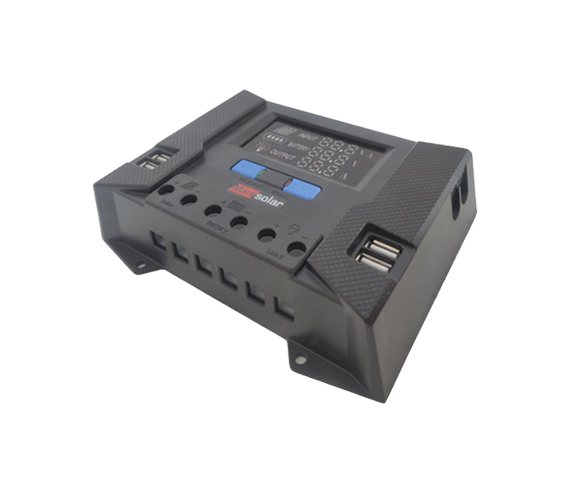 Solar Regulator
PWM solar regulator, the most effective means to achieve constant voltage battery charging by switching the solar system controller's power devices