TRE4x4 —— SHOW YOUR SMILE , GET BONUS !
author:admin date:2021-04-06 10:17:01 hits: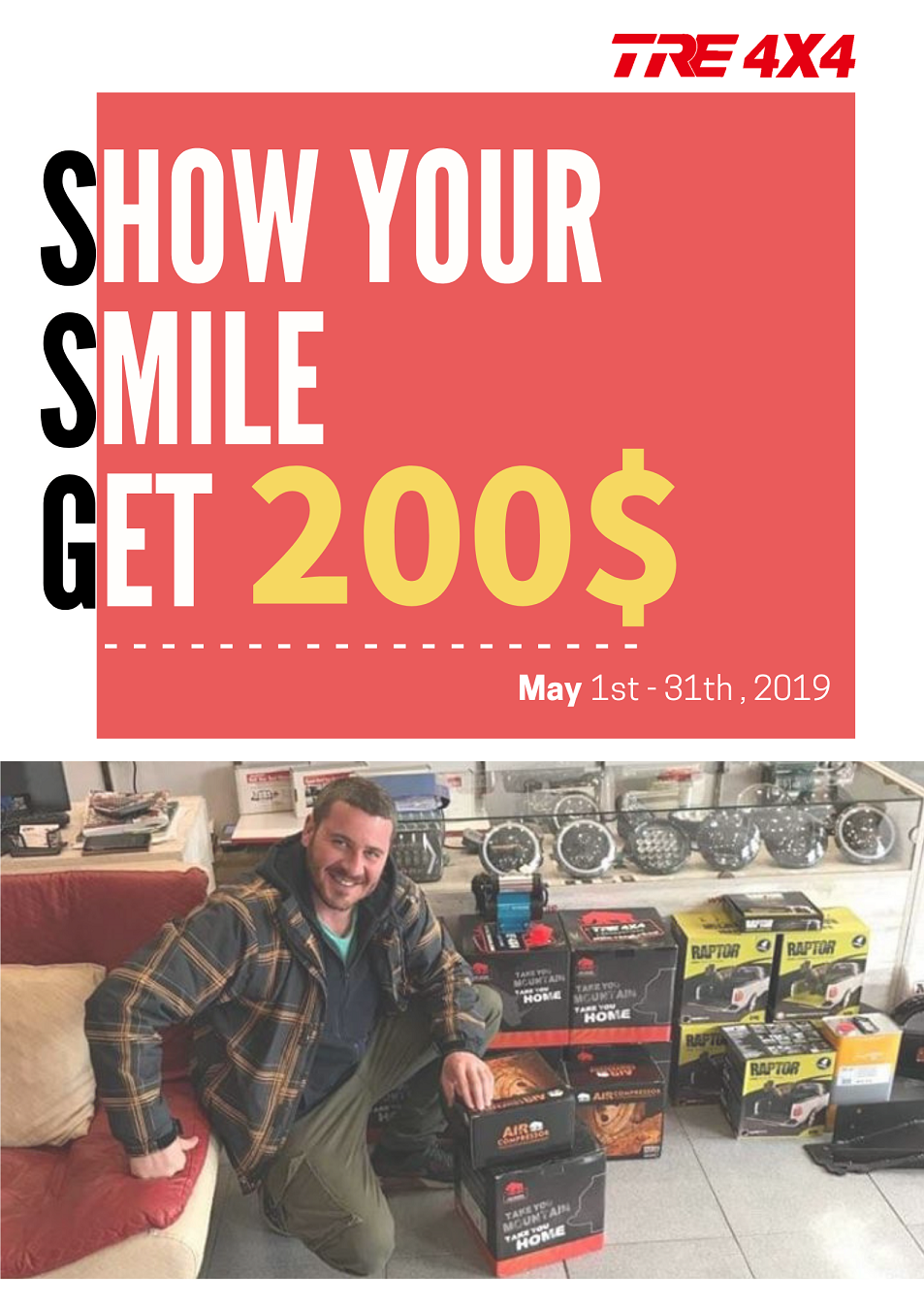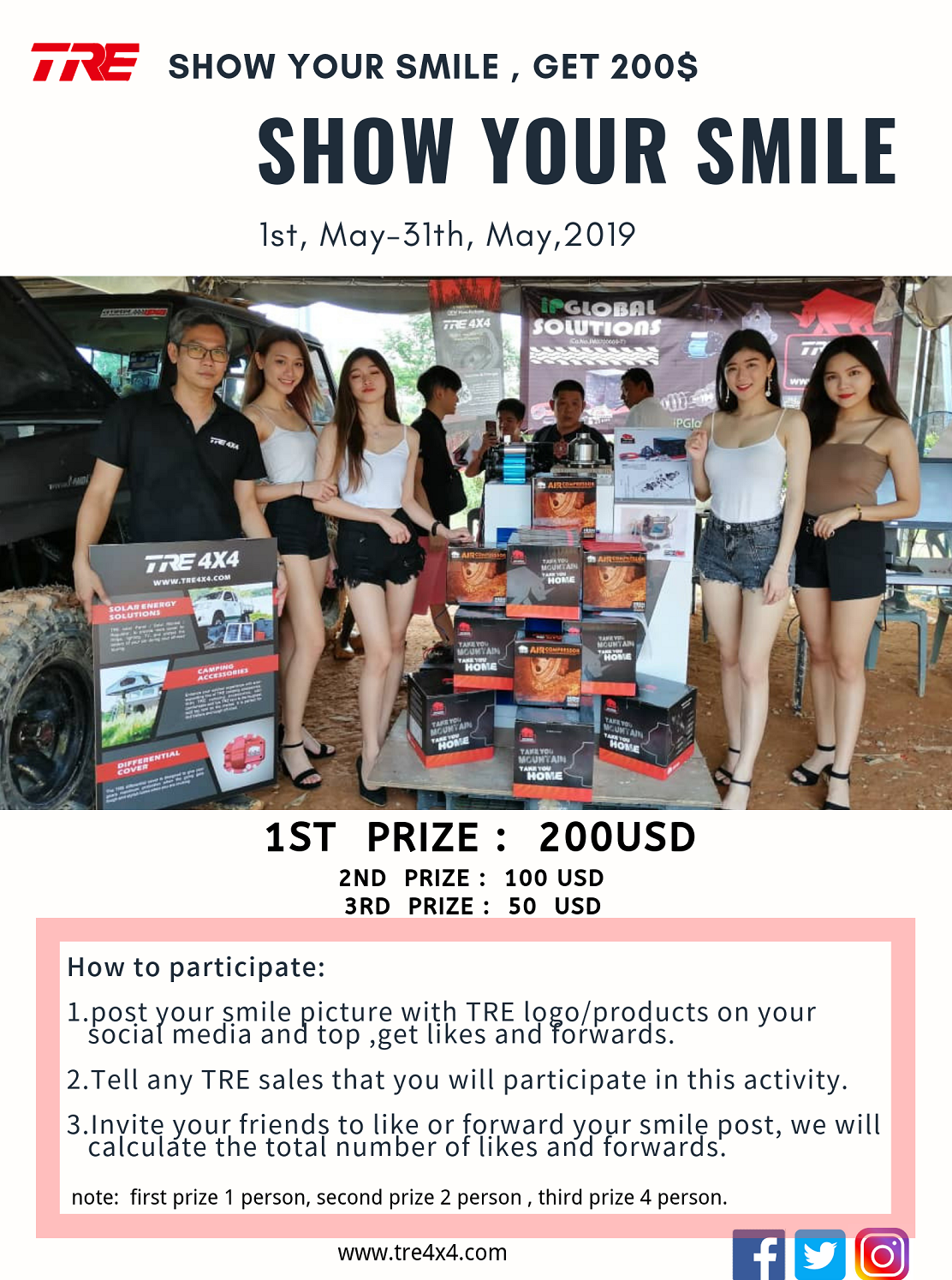 How to participate:
1.Post your smile picture with TRE logo/products on your social media and top ,get likes and forwards.
2.Tell any TRE sales that you will participate in this activity.
3.Invite your friends to like or forward your smile post, we will calculate the total number of likes and forwards.
1ST PRIZE : 200USD
2ND PRIZE : 100USD
3RD PRIZE : 50 USD
NOTE : First prize 1 person ( Likes + forward should be over than 1200 times )
Second prize 2 person ( Likes + forward should be over than 500 times )
Third prize 4 person ( Likes + forward should be over than 200 times )